My Life, My Way—Debra Beeter's Story
My Life, My Way Debra Beeter's Story is the personal account of Debbie, who took greater control over her life after learning more about her basic human rights and rights to services and supports as a person with developmental disabilities. Debbie shares how joining the Consumer Advisory Committee (CAC) of the California Department of Developmental Services led to practicing personal leadership and pursuing a twenty year personal goal of moving out of a group care home and having her own apartment for a better quality of life.

Using a straight-forward strategy called THINK–PLAN–DO, Making My Own Choices was developed by the CAC and BRC to help anyone accomplish significant goals. Debbie pursued her goal and was successful. Debbie also shares easy-to-use practical tips for others to follow that assures person-centered respectful team meetings.
Loading the Player
Please Note: Video takes a short while to load before viewing.
Video
Date: 2010
Language: English
Client: Produced and donated by Board Resource Center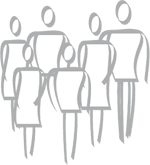 Return to the Main Page