Making Dreams Happen Using Think–Plan–Do
With professional planner Amanda Johnson, explore why having dreams is so important to our lives and how THINK–PLAN–DO, a decision making process created by the Consumer Advisory Committee (CAC) of the California Department of Developmental Services, can help us achieve our goals. Using the examples of Martin Luther King, Jr. and John F. Kennedy, viewers are taken through steps to discover their own dreams and straightforward strategies to achieve them.
Loading the Video...
Please Note: Video takes a short while to load before viewing.
Video
Date of Publication: 2008
Languages: English
Produced and donated by Board Resource Center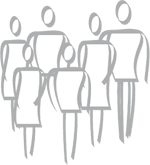 Return to the Main Page