Guide to Healthy Living: A Think–Plan–Do Guide
This booklet helps people take charge of their health by creating a "healthy living" goal, making a plan to be active and eat healthier, then carrying out the steps to feel good about themselves. A companion to the workbook, the video features individuals with developmental disabilities, their strategies and success stories about how to live healthier lives being self-determined. Learn to create your own healthy living goals and a plan for action.
Loading the Video...
Please Note: Video takes a short while to load before viewing.
Video
Date: 2007
Language: English
Client: Eastern Los Angeles Regional Center/LA Care
URL: http://www.elarc.org www.lacare.org
Produced and donated by Board Resource Center
Publications
Format: PDF
Date of Publication: 2007
Languages: English, Spanish, Mandarin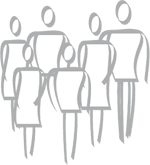 Return to the Main Page